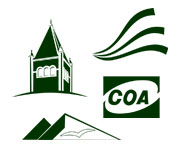 Two-week Summer Research Institute :: May 20 - May 31
Pasquotank Watershed, North Carolina

College students will take part in an introduction to hands-on methods for doing science by studying the Pasquotank River Watershed in North Carolina during a two-week Summer Research Institute. This interdisciplinary course allows students to use a wide range of scientific methods, including water quality testing and satellite imagery analysis to study both the aquatic and terrestrial parts of the entire watershed. By studying the watershed, students learn the exciting aspects of scientific fieldwork and data analysis, along with human and societal impacts on the watershed. Extensive hands-on experiences are offered to stimulate inquiry-based learning, where students are actively involved in answering real questions that lead to an improved understanding of 1) the role watersheds play in natural systems and 2) the societal impacts on and benefits derived from watersheds.