Welcome!!!!
My name is Jameson D'Michele Gibbs. I am a Senior Computer Science major at Elizabeth City State University. Thankyou for taking the time to learn a little about me through the viewing of my webpage.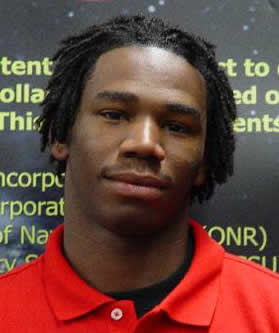 On this site you have the opportunity to learn more about me as a person and my interests and goals. To fully appreciate my website, be sure you view my photos, professional statement, and resume.
If you have any questions or comments, feel free to contact me at jdgibbs@mail.ecsu.edu.



Current Address:
Elizabeth City State University
1704 Weeksville Road
Elizabeth City, NC 27909
Permanent Address:
6224 Spratley Lane
Smithfield, Virginia 23430
(757) 357-0950
jdgibbs@mail.ecsu.edu