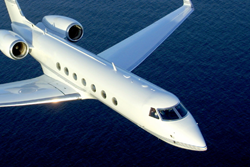 Student Poster Session
Jenkins Science Center
Presiding: Dr. Margaret Young
MST Science Bowl Competition
Jenkins Science Center
Presiding: Dr. Leon Pringle
Judges for the poster session sponsored by The Virginia- North Carolina Alliance for Minority Participation (VA-NC LSAMP) consisted of the following faculty/ staff Members.
Dr. Harry Bass
, Dean, School of Mathematics Science and Technology
Dr. Erik Thomas
Associate Vice Chancellor for Academic Affairs
Mr. Warren Poole
Interim Director of Summer School

Judges used an evaluation format that examined the following areas:
1) Appropriateness.
2) Appearance
3) Content
4) Presentation

The following students were recognized for research excellence and received award recognition.

1st Place
Tyler Thompson
Cold Shock Response in Parasitic Protozoa
2nd Place
Alicia Jenkins
Effect of Rose minus Officinal is Rosemary on Capase- 3 Activity
3rd Place
Sareece Armwood
Traditional Zimbabwe Medicinal Plant Albizia amara Activates Capase- 3
4th Place
JerNettie Burney
A Study of pH, Salinity, and Clarity of Water Samples from Various Locations around the World
Winners will also receive invitations to present their research at the Third Annual Virginia-North Carolina Louis Stokes Alliance for Minority Participation (VA-NC LSAMP) symposium that will be held this year at Bennett College for Women's interdisciplinary research day on April 13, 2010 when LSAMP scholars from all alliance institutions will present their poster and oral presentation.
Presenting Students
Jalisa Pettis, Sr, Biology
Johanna Toe, Jr, Biology
Tiffany Hyman, Jr, Biology
Courtney Slaughter, So, Biology
Tyler Thompson, So, Biology
Reginald Spivey, Sr, Marine Env. Sci
Sareece Armwood, Sr, Chemistry
Shanté Hinton, Jr, Chemistry
Glasher Shealey, Jr, Biology
SaBrina Joline, Sr, Biology
Whitney Graves, Jr, Biology
Deirdre Vaughan, Sr, Chemistry
Alicia Jenkins, Sr, Chemistry
Millicent Woodruff, Jr, Biology
Marian Sykes, Grad, Applied Math
Kayla Emig, Sr, Computer Science
Diaminatou Goudiaby, Sr, Math
Kaiem Frink, Grad, Applied Math
Michael Austin, So, Computer Science
Jean Bevins, So, Computer Sci.
Justin Deloatch, Jr, Computer Science
Patrina Bly, Jr, Math
Joyce Bevins, So, Computer Science
JerNettie Burney, So, Computer Science
Michael Jefferson, Jr, Computer Science
Robyn Evans, So, Math

Research Week 2010 - Thursday

Thursdays events included a morning student presentation in Jenkins Science Center lobby. Undergraduate and graduate students presented their research to faculty and students. Presenting student and their research titles can be found here.

The afternoon event was a Science Bowl Competition sponsored by the School of Mathematics, Science and Technology and led by Dr. Leon Pringle. Questions from all departments were submitted and teams were given a time limit in which to complete them. Teams and their members were:

Biology - 1st Place
Technology - 2nd Place
Jeremy Whidbee
Tyler Thompson
Leslie Hazelwood
Dexter Peele
Katie Phelps
Jason Philip
Robert Mason
William Kellum
Math & Computer Science - 3rd Place
Chemistry - 4th Place
Joel Perry
Mikita Piercy
Michael Jefferson, Jr.
Patrina Bly
Jonithan White
Dre Alston
Winnie Harrell
Alicia Jenkins
Deidre Vaughan