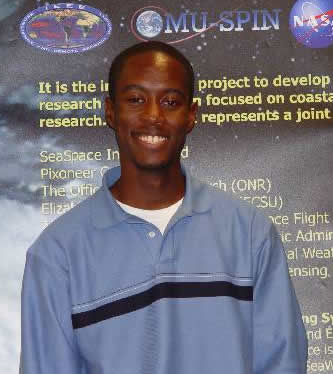 M y name is Malcom B. Mathis II. Currently (Summer 2005) I am a Senior majoring in Chemistry while attending The University of Arkansas at Pine Bluff, where students receive "education with a personal touch."

During the Summer of 2005, I had the opportunity to participate in the Undergraduate Research Experience in Ocean, Marine, and Space Science (URE-OMSS) at Elizabeth City State University under the direction of Dr. Linda B. Hayden.

The URE-OMSS Program allowed its participants to gain valuable knowledge pertaining to different computer applications, graduate school, and web designing.

I deem it vital to be a well-rounded individual, that is why I would urge college students across the nation to participate in this unique program. I hope that your perusal of my website gives you a better understanding of my mission in life as it corresponds with my career aspirations and other personal endeavors. If you have any questions at all, feel free to contact me via e-mail at mmathisii@yahoo.com.