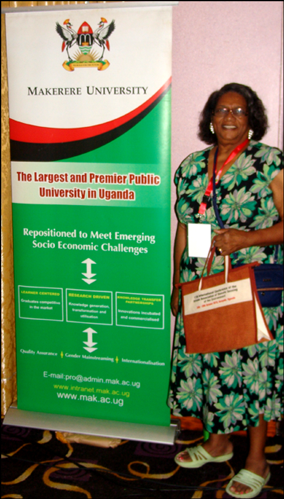 On October 24, 2016, Dr. Linda B. Hayden, Chair of the GRSS Underrepresented Committee and Dr. Alejandra Frery, GRSS Letters Editor traveled to Kampala, Uganda, for the International Conference of the African Association of Remote Sensing of the Environment (AARSE) held at the Hotel Africana and Convention Center. The conference theme, "Our Earth, Our Heritage: Harnessing Geospatial Technologies for Sustainable Development in Africa," recognized not only the past efforts related to resource management challenges but also the current challenges in the global discourse. GRSS was a co-sponsor of the 2016 AARSE Conference.
As these challenges can be efficiently and appropriately undertaken with geospatial technology, the conference addressed the following sub-themes, but with a geospatial technology focus:
Space and Earth Observation Technology for Sustainable Development Goals (SDG)
UNDP sponsored sub-theme on disaster risk reduction and resilience
From Climate Change to Climate Risk Management
Human Capital Development in Geospatial Science
Big Data and Spatial Data Infrastructure Utility and Management
Africa's Space Policy and Strategy: Cost Benefit of Space Technology
Geospatial Science and Technology for Water and Watershed Management
Conflict Management, Human Security and Peace
Cities and Demographic Transitions
Geospatial Technologies for Energy Management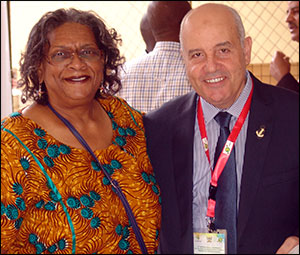 To the right is a photo of Dr. Linda Hayden and Dr. Saleh Mesbah El Kaffas, head of the Remote Sensing Spatial Studies Unit at the Arab Academy for Science, Technology, and Marine Transport.
Dr. El Kaffas will assist with coordination of AARSE 2018 conference to be held in Egypt.