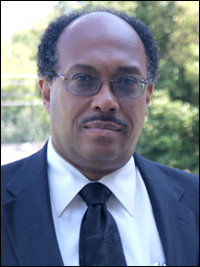 On behalf of the School of Mathematics, Science and Technology (MST), I would like to welcome all participants and guests to the 7th Annual Research Week. This week will enable the university and the citizens of Elizabeth City an opportunity to observe the outstanding research projects your students have been conducting this past year. Three major components of Elizabeth City State University's mission are teaching, research, and community engagement. During this week, you will have the opportunity to observe many accomplishments of both the student and their preceptors who together are making a significant contribution to the intellectual wealth of the scientific community.
This year's theme is "A Commitment to Excellence in Research and Education". One can expect outstanding oral and poster presentations representing innovative research, lectures from renowned keynote speakers, and panel presentations for intellectual exchange.
I would like to acknowledge those individuals involved; for the coordination of this event is not an easy assignment. Therefore, I extend special thanks to the guests for agreeing to participate in this event; the planning committee, various administrators, faculty, staff, students, and the Office of Academic Affairs.
Again welcome and congratulations to the students for understanding the importance of conducting research.
-- Dr. Harry S. Bass - Dean, School of Mathematics, Science and Technology