On January 25, 2007, graduate student Napoleon Paxton spoke to the Undergraduate Research students at Elizabeth City State University in the Center of Excellence in Remote Sensing Education and Research (CERSER) lab of Dixon Hall. Napoleon is currently a Ph.D. student at the University of North Carolina Charlotte and is part of the Laboratory of Information Integration, Security, and Privacy (LIISP) under Dr. Gail-Joon Ahn, Associate Professor and Director of LIISP.
Napoleon spoke to the students about the expectations of graduate school, the steps he took to get there, and the work that he is currently doing with the UNC Charlotte Honeynet Project. His experiences with entering graduate school and the day-to-day workings brought many questions from the students currently seeking graduate school admittance. His work with the Honeynet Project, which aims to significantly improve computer security measures with the help of honeynets and other network security tools, excited the students to learn more about his work in detail.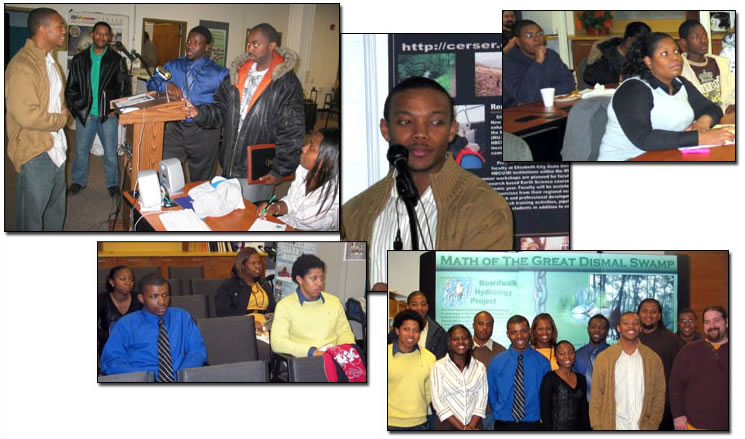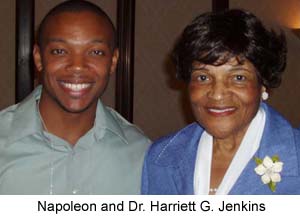 Napoleon was recently selected as a NASA Harriet G. Jenkins Fellow. The Harriett G. Jenkins Fellowship Program (JPFP) provides full-time graduate students who are in science, technology, engineering and mathematics (STEM) with financial support for their education in NASA-related disciplines. 20 students were selected out of more than 1,000 applicants.

| | |
| --- | --- |
| | The mission of the Laboratory of Information Integration, Security, and Privacy (LIISP) is to add value to the university, community, and society through innovative educational programs, research and development in the areas of information integration, security, and privacy. |

ECSU CERSER/NRTS/NERT/EPP
1704 Weeksville Road, Box 672, Elizabeth City, North Carolina 27909 Phone (252) 335-3696 Fax (252) 335-3790