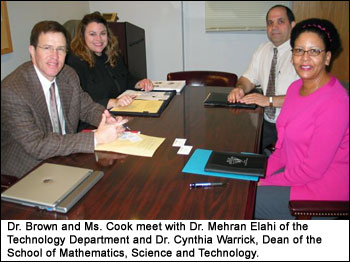 The NC Space Grant is a consortium of academic institutions that have gathered together to promote, develop, and support aeronautics and space-related science, engineering, and technology education and training in North Carolina. Partnering with NASA, industry, non-profit organizations, and state government agencies, NC Space Grant conducts programs that are designed to equip the current and future aero/space workforce in North Carolina.
NC SPACE GRANT ANNOUNCES FUNDING OPPORTUNITIES FOR 2007-08 Applications are now available online for the NC Space Grant Fellowship and Scholarship programs. NC Space Grant is also soliciting proposals from faculty at its member institutions to
promote research, education, and understanding of complex aero/space-related issues.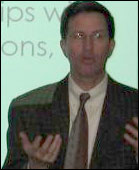 Tuesday, January 16, 2007
8:30 – 2:00 - Meeting with Administrators
Tour of Geological, Environmental and Marine Science Department
2:30 pm - Tour of the Center of Excellence in Remote Sensing Education and Research (CERSER)
Presentation on the Masters of Science program with a concentration in Remote Sensing

3:30pm - Presentation from the NC Space Grant Representatives
5:00pm - Reception and Poster Session with ECSU Students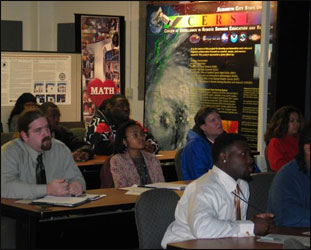 NC SPACE GRANT
http://www.ncspacegrant.org
NCSU - Box 7515 Raleigh, NC 27695-7515
Phone (919) 515-4240
Fax (919) 515-5934

ECSU CERSER/NRTS/NERT/EPP
http://nia.ecsu.edu
1704 Weeksville Road, Box 672
Elizabeth City, North Carolina 27909
Phone (252) 335-3696
Fax (252) 335-3790
Elizabeth City State University does not endorse, sponsor or provide material located on this site.