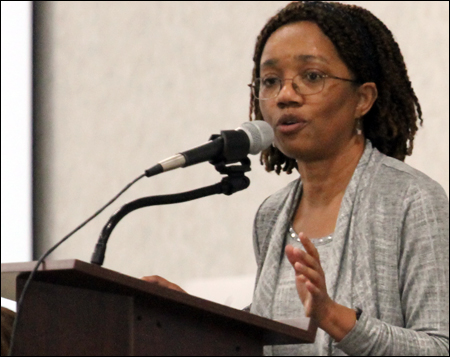 The closing ceremonies were held in the K.E. White Center. Dr. Linda Hayden, Director of the Center of Excellence in Remote Sensing Education and Research Program, opened the ceremony. The guest speaker, Dr. Margaret Young, is the Director of Undergraduate Research at ECSU. Dr. Young is a tenured associate professor in the Department of Natural Sciences where she teaches courses in botany, molecular biology and applied statistics.
Dr. Young completed her double major in Botany and Chemistry, and a MPhil in Botany at the University of the West indies, Mona Campus, Jamaica. She received her PhD in Plant and Soil Sciences (Horticulture) from Mississippi State University, and also conducted post-doc research at that institution.
The guest speaker flyer can be found here.