NOBCChE 44th Annual Meeting
Representatives from Elizabeth City State University (ECSU) attended the 12th Gateway Computing Environments Conference sponsored by the Science Gateways Community Institute (SGCI). The conference took place at the University of Michigan in Ann Arbor, Michigan. This gathering for gateway creators and enthusiasts featured hands-on tutorials, demos, keynotes, presentations, panels, posters, and plenty of opportunities to connect with colleagues.
Dr. Linda Hayden, Associate Director and lead on the Workforce Development team, led the students from ECSU: Hagen Hodgkins, Edsel Norwood II, Reggie Kelley, Disaiah Bennett, Derek Morris, Joel Gonzales-Santiago, and Thomas Johnson III.
Two poster presentations were made by the students:
Enhancing Interactivity and engagement to the Science Gateway Community Institute Workforce Development Site (PDF)

First Iteration of SGCI Internships and Coding Institute (PDF)
Dr. Hayden presented: Science Gateways Summer 2017 Interns (PDF)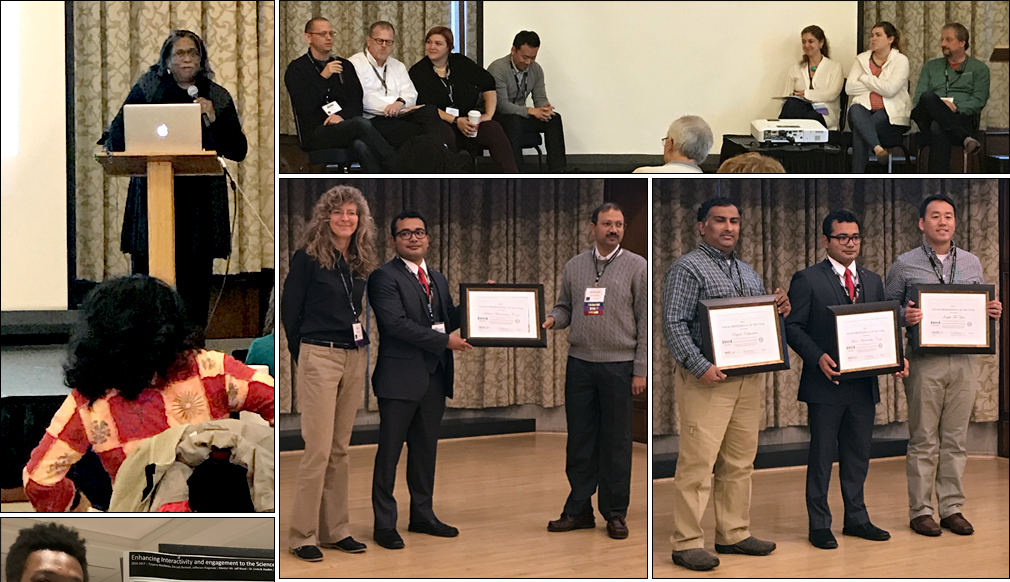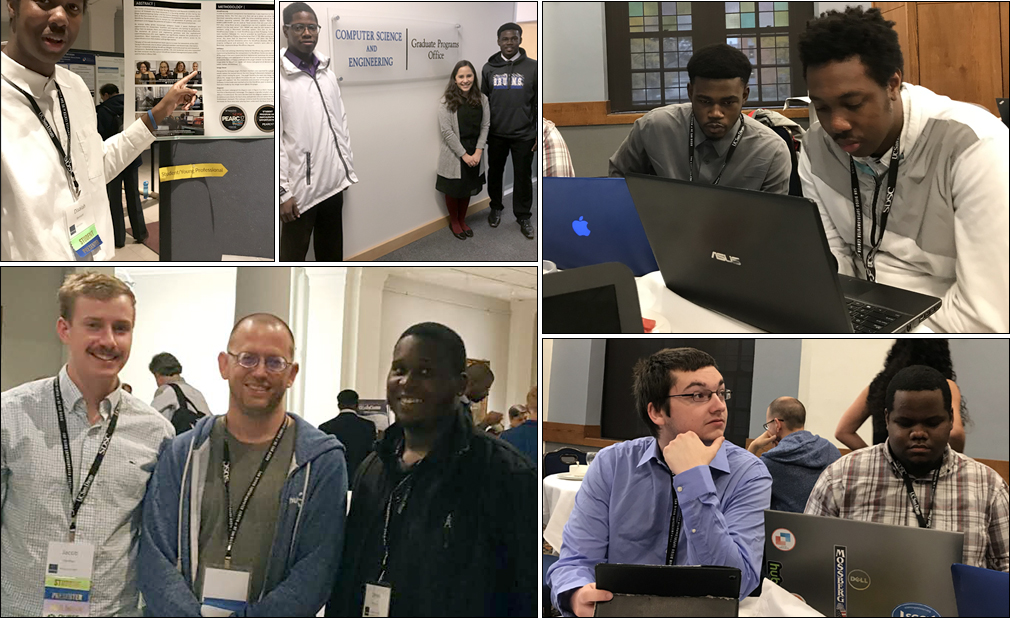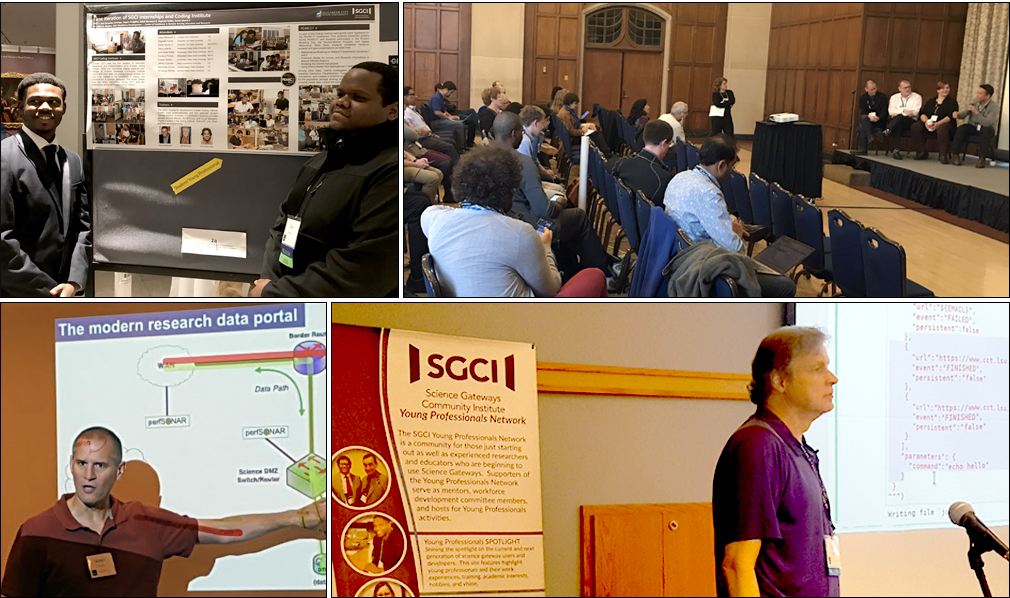 Center of Excellence in Remote Sensing Education and Research
1704 Weeksville Road, Box 672, Elizabeth City, North Carolina 27909
Phone (252) 335-3696 Fax (252) 335-3790
NASA MUREP NNX16AC89A