2017 IBM Hackathon
Elizabeth City State University (ECSU) students were invited to IBM's first-time BlueHack for Historically Black Colleges and Universities in Atlanta, Georgia.

Hackathons are a learn-by-doing competitive event that gives developers a chance to build innovative applications, usually based on a theme or challenge presented at the hackathon.

Participants are encouraged to use IBM Bluemix for their hackathon applications so that they can build, extend, and scale their applications quickly and efficiently. Bluemix has an open architecture built on Cloud Foundry, and ensures extensive integration opportunities with other cloud and on-premise services.

Teams were formed from 103 students representing 32 institutions. The students were assigned a project to complete in 48-hours using technologies such as artificial intelligence and voice recognition. The teams then presented their developments to the IBM judges who focused on the customer appeal of the projects.

ECSU participants included Jean Simmons, Jacob McPherson, Hagen Hodgkins, Hunter Eason, Kevin Benton, Disaiah Bennett and I'ran James.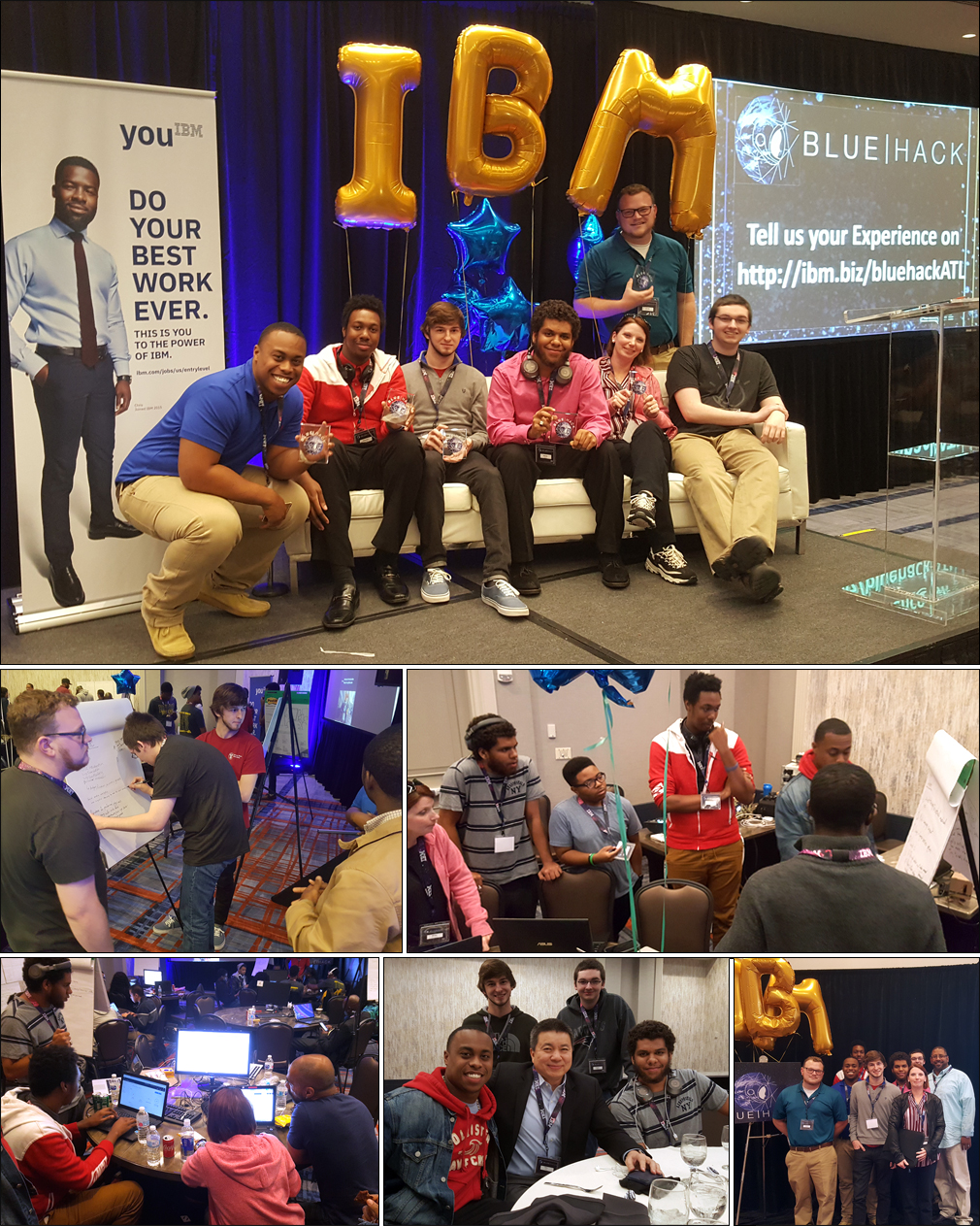 Center of Excellence in Remote Sensing Education and Research
1704 Weeksville Road, Box 672, Elizabeth City, North Carolina 27909
Phone (252) 335-3696 Fax (252) 335-3790
NASA MUREP NNX16AC89A