IEEE-GRSS Fall Distinguished Lecture Series
Justin Waddell, Systems Engineer - FAA
A View of The FAA Small Unmanned Aerial Systems (UAS) Rule and the related FAA Order JO 7200.23 on Operation/Coordination of UAS in the National Airspace System (NAS)
Justin Waddell is a Systems Engineer supporting the Federal Aviation Administration in three key operational/strategic areas: Unmanned Aerial Systems Integration (AFS-88), Enterprise Operational Requirements & Validation (AJV-7), and The Navigation Programs Engineering Team (NPET) (AJV-324).
Over the past two years he has been involved in the following:
• Testing and implementation of Aircraft-Access-to-System-Wide-Information-Management a NextGen strategic initiative conducted at the FAA Florida NextGen testbed in Daytona Beach, FL
• Supported the development of Traffic Flow Management System "Advanced Methods" concept exploration tasks to identify and evaluate candidate capabilities for Collaborative Air Traffic Management Technologies Work Package #5. Concepts are: Constraint Prediction Monitoring & Alerting, Operational Response Development, and TFM Training
• Programmatic research and development for what would later become FAA Order JO 7200.23, that provides information and guidance on air traffic policies and prescribes procedures for the planning, coordination, and services involving the operation of UAS in the NAS
• Supporting the FAA's spectrum engineering group in flight testing navigational aids to validate the adjacent channel desired-to-undesired (D/U) ratio. The results of the test data and information supported the requirements for a new service volume for the Very High Frequency Omnidirectional Range Minimum Operational Network

Mr. Waddell discussed the FAA Small UAS Rule and the related FAA Order JO 7200.23 on Operation/Coordination of UAS in the NAS as part of the Distinguished Lecture Series.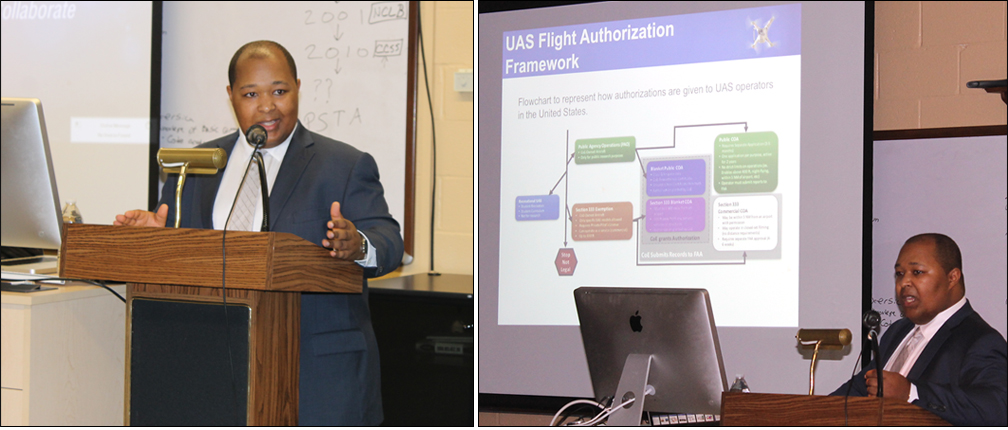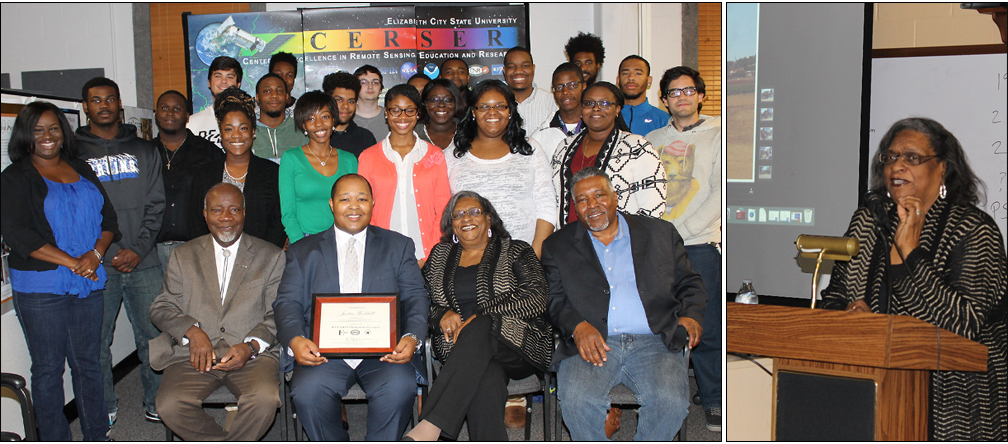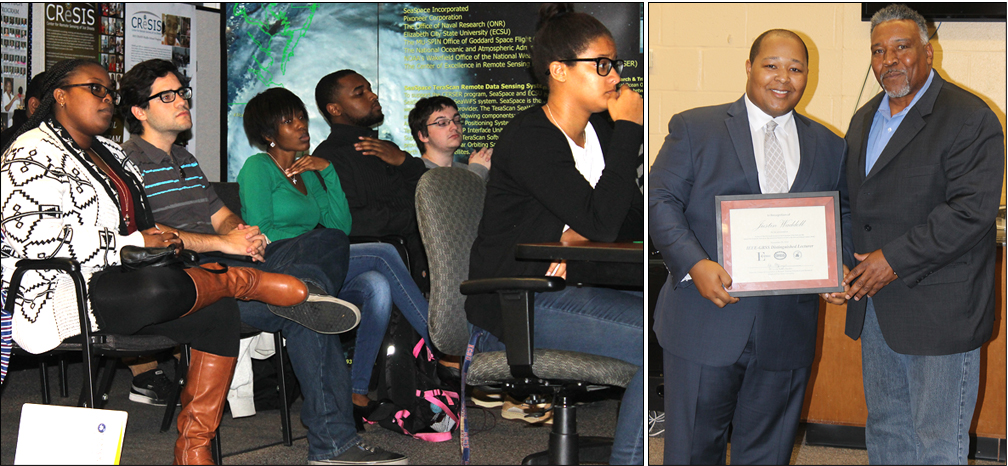 Center of Excellence in Remote Sensing Education and Research
1704 Weeksville Road, Box 672, Elizabeth City, North Carolina 27909
Phone (252) 335-3696 Fax (252) 335-3790
NASA MUREP NNX16AC89A

Mr. Waddell is a contractor to the federal government and as such, his talking points are not reflective in any way of the FAA, but are of his own representation as a subject matter engineer.