ECSU@BEYA
Black Engineer of the Year Awards 2015
Students from Elizabeth City State University recently attended The National Black Engineer of the Year Awards (BEYA) Science, Technology, Engineering, and Mathematics (STEM) Global Competitiveness Conference which took place in Washington, D.C., February 5-7, 2015. Students attended the career fair and met employers, took advantage of onsite resources designed to enhance job searches and academic careers, and received tools for a successful STEM career.

Students were led by the ECSU Campus Coordinator, Dr. Cheryl Lewis, and included the following:
Elizabeth City State University
Virginia Union University
Jessica Hathaway
Dereck Morris
Nigel Pugh
Jefferson Ridgeway
Justin White
Jordan Badden
Kathryne Burton
Tatyana Matthews
Cornelius Holness
Khaliq Satcher
Tracey Vincent
Bria Webb
Rashida Williams
Antonio Guion
Sayquan Holder
Andrew Brumfield
William Kahan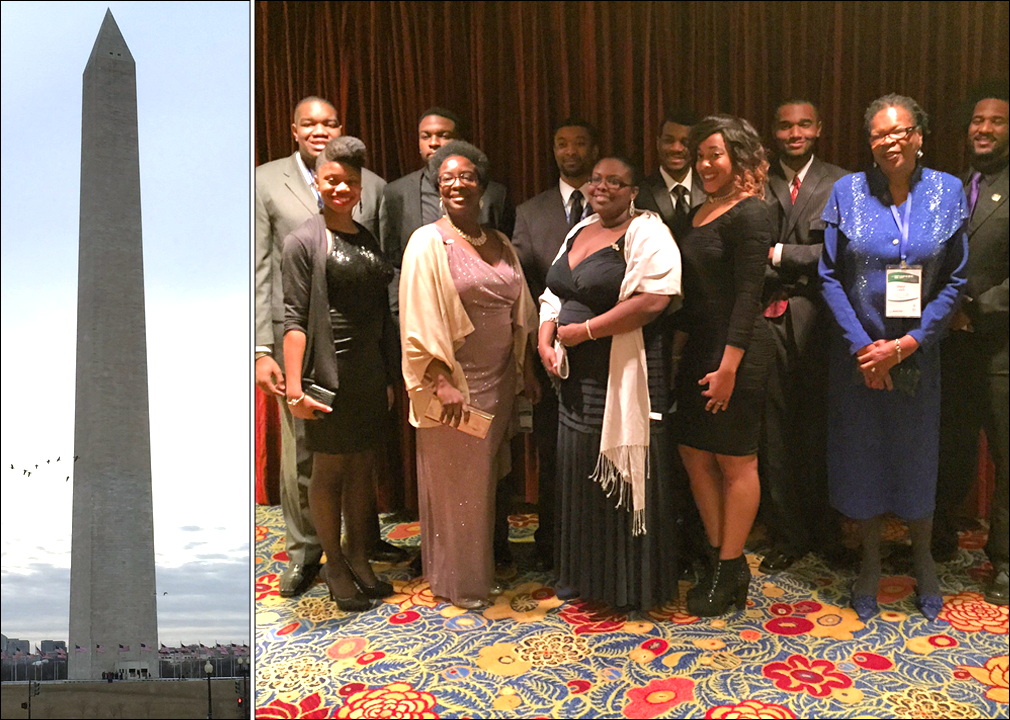 Travel report to BEYA Conference in Washington DC FEBRUARY 6-8
We left from Elizabeth City State University on Friday Morning and Arrived with enough time to get ready for the BEYA students awards. Afterwards Boeing Company hosted a hiring event for all students who attended. Khaliq Satchel, James Headen, Antonio Guion, and I attended and a Boeing representative Monica was our contact at the event. Due to my two years of experience with Computer Aided Drafting (CAD) at Hockmeyer Equipment, she escorted me to an interview room. There we talked about my credentials and I was suggested to apply for their Technical Drafter position and that a few more classes should land me my Engineering degree (which is slightly different from an Engineering Technology Degree).
From there the group and I finally got to sit down for dinner at around 10 pm after meeting with the Boeing representatives. We met with two other students attending BEYA Barrington Moses (electrical engineering) Dietrich Bob (Civil Engineering) both from Southern University.
The next morning I attended the "BEYA 2015 Unlocking Innovation session" where speakers presented information on how to spark innovation in a company with thousands of employees. Hosts were Tami Randolph (director of technology at Northrop Gorman), Rodney Elmore (Solutions Architect at Northrop Grumman), and Terita Norton (Aerospace). At the end there was an Innovation Pitch Exercise where groups imagine that everyone works for large multinational organization. Groups would have one min to pitch an idea to the panel and receive a prize. I was the presenter for our team of five, and our idea was a KISS Fair where innovation happens. So KISS stands for Keep it Simple Silly where everyone in the company can share their ideas to simplify process or products so that the whole company can be aware and participate in each other's ideas.
As I was leaving a man from Northrop Gorman spoke with me and personally handed me into the Northrop Gorman career fair booth which was the beginning of my internship/career search. The other companies I visited were Boston Medical, Raytheon, and Lockheed Martin.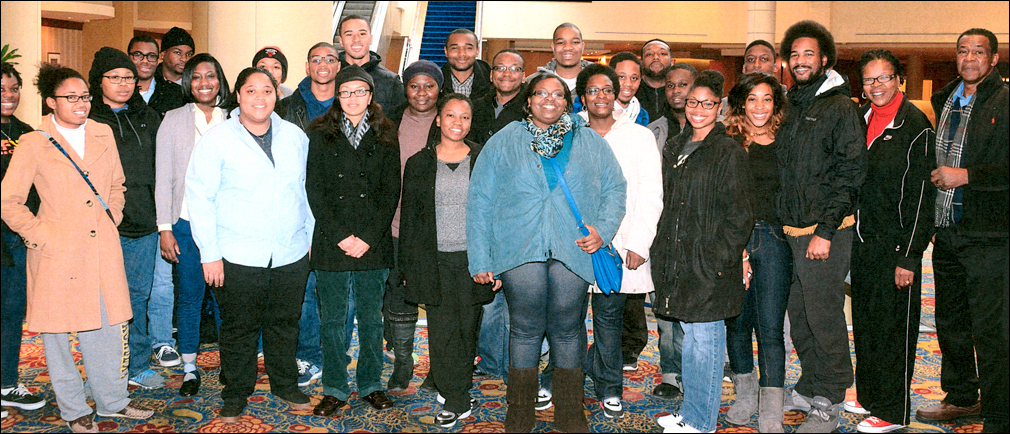 Center of Excellence in Remote Sensing Education and Research
1704 Weeksville Road, Box 672, Elizabeth City, North Carolina 27909
Phone (252) 335-3696 Fax (252) 335-3790