On Saturday, March 8, 2014, Dr. Linda Hayden, Director of the Center of Excellence in Remote Sensing Education and Research (CERSER) at Elizabeth City State University (ECSU) attended the STEM Symposium for the National Capital Region (NCR) at The Nysmith School in Herndon, Virginia. The symposium provided the opportunity for K-12 students in the NCR to present their accomplishments in STEM and to interact with business, education, non-profit and government leaders who brought real-life applications and presentations about how science, technology, engineering and mathematics impact a community.
The event was sponsored by Leidos, a company that solves problems with applications of technology and skill for customers in national security, engineering, and health, and organized by WashingtonExec, an online media and events company. Other presenters included Northrup Grumman Corporation, George Mason University's STEM Accelerator program, and over 20 other exhibiters. Northrop Grumman Corporation held The Chopper Drop Challenge (a helicopter contest) and George Mason University's STEM Accelerator program engaged children with activities that included:
Forensic Sciences: Fingerprints with balloons and inkpads
Chemistry & Materials: Polymer Activity
Physics & Generating Power: Hand-crank motors
Physics & Static Electricity: Van der Graff
Geology
Precipitating Calcite by adding tonic water, ammonia etc.
Math Magic!
Speakers for the event included:
Robert Zitz, SAIC/Leidos
Senior Vice President of the National Security Sector of Leidos

Dr. Sandy Magnus, American Institute of Aeronautics and Astronautics
AIAA Executive Director and NASA astronaut

Edward Swallow, Northrop Grumman Information Systems
VP of Business Development – Northrop Grumman

Ted Cope, National Geospatial-Intelligence Agency (NGA)
Director, GEOINT Research, InnoVision, National Geospatial-Intelligence Agency (NGA)

Michele Weslander Quaid, Google
Chief Technology Officer (Federal) and an Innovation Evangelist for Google

Dr. Padhu Seshaiyer, George Mason University
Director of the STEM Accelerator Program at George Mason University

Ann Barron-DiCamillo, Department of Homeland Security (DHS)
Director, U.S. Computer Emergency Readiness Team

Archis R. Bhandarkar, Thomas Jefferson High School for Science and Technology
Junior, STEM Advocate and recent Siemens Regional Finalist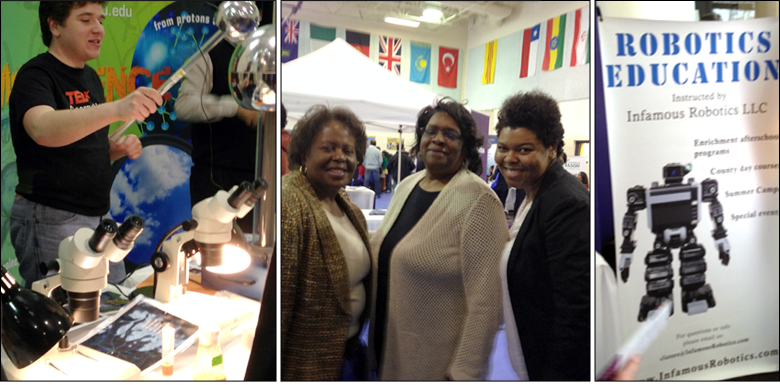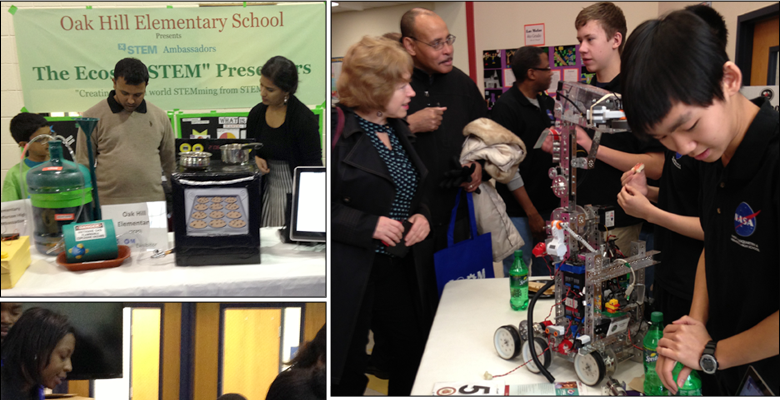 Center of Excellence in Remote Sensing Education and Research
1704 Weeksville Road, Box 672, Elizabeth City, North Carolina 27909 
Phone (252) 335-3696 Fax (252) 335-3790