On Friday, November 22nd, 2013, Elizabeth City State University hosted an International Dinner in the K. E. White Graduate and Continuing Education Center. This annual event was a part of the 49th Annual American and International Education Week. This year's theme for education week was "Great Public Schools - A Basic Right and our Responsibility:  Learning Matters around the World."
The dinner brought guests to the campus joining with students, staff, and faculty in enjoying international food, music, dance, and more. Guests wore attire that reflected their native culture and those that they admired. The program can be found here.
The keynote speakers for this event were Dr. Marcelo Siles, Executive Director of International Programs at Old Dominion University and Dr. Linda Hayden, Director of the Center of Excellence in Remote Sensing Education and Research (CERSER).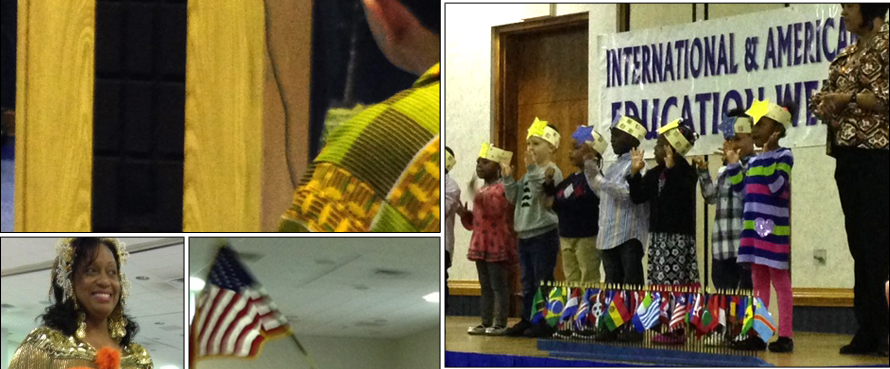 Center of Excellence in Remote Sensing Education and Research
1704 Weeksville Road, Box 672, Elizabeth City, North Carolina 27909
Phone (252) 335-3696 Fax (252) 335-3790