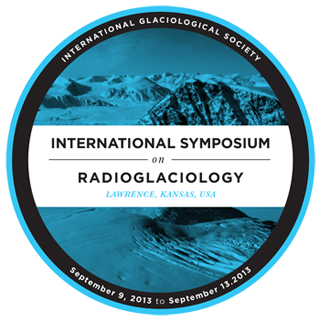 The Center for Remote Sensing of Ice Sheets (CReSIS) at the University of Kansas hosted the International Glaciological Society's (IGS) International Symposium on Radioglaciology in Lawrence, Kansas, September 9-13, 2013. Representatives from the Center of Excellence in Remote Sensing Education and Research (CERSER) at Elizabeth City State University (ECSU) gave presentations on their research. CERSER Director and CReSIS Associate Director of Education and ECSU Operations, Dr. Linda Hayden led the ECSU contingent at the symposium.
Students presenting included:
Other student presentations included Mr. Jerome Mitchell who presented "NASA Earth and Space Science Fellowship (NESSF) Proposal." (PDF)
The IGS Symposium included presentations from international researchers and provided a forum for participants from around the world to exchange scientific information. The symposium involved technological improvements in radars and signal processing techniques for exploring ice-sheets, glaciers and their geophysical settings. CReSIS co-hosted the symposium with the University of Kansas, the KU School of Engineering and the National Science Foundation (NSF). The symposium included a banquet and a trip to the Kansas Flint Hills, a prairie and nature preserve outside Lawrence. An article on the event can be found at: https://www.cresis.ku.edu/news/icebreaker/2013/cresis-reu-students-participate-2013-igs-symposium.
The symposium was organized by Magnús Már Magnússon (IGS Secretary General). Support was given by the Science Steering and Editorial Committee, which consisted of:
Prasad Gogineni (Chair of the Scientific Committee, KU - CReSIS Director)
David Braaten (Chief Editor, KU - CReSIS Associate Director of Science)
Sridhar Anandakrishnan (Scientific Editor - CReSIS - Associate Director at Pennsylvania State University)
Dorthe Dahl-Jensen (Scientific Editor - University of Copenhagen)
Hugh Corr (Scientific Editor - British Antarctic Survey)
The local organizing committee included:
Prasad Gogineni (Chair)
Carl Leuschen
John Paden
Leigh Stearns
Cornelis van der Veen
Stephen Yan