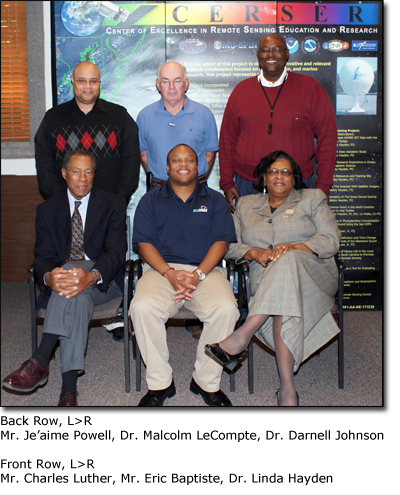 On November 8th, 2011, the Center of Excellence in Remote Sensing Education and Research (CERSER) hosted Mr. Eric Baptiste, SeaSpace Manager of the Sales and Marketing department at SeaSpace, presented the latest news and innovations taking place at the SeaSpace Corporation and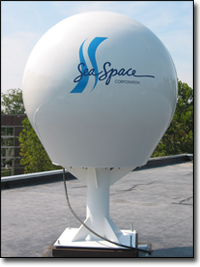 the remote sensing arena of operations. This meeting took place as an IEEE-GRSS administrative meeting looking toward future acquisitions and relationships with SeaSpace.
Mr. Baptiste presented information on plans for current remote sensing satellites and future imaging platforms to be launched. He also gave information on data sets accessible from other ground stations currently in operation.
The SeaSpace Corporation provides satellite ground stations and processing software for remote sensing applications. CERSER currently runs a TeraScan system with the receiving antenna placed on top of Dixon/Patterson Hall at ECSU. This system was put into place by SeaSpace in 2003 and has been supported by them since.