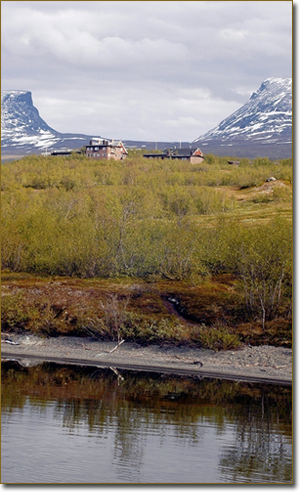 On October 20, 2011, representatives from The Northern Ecosystems Research for Undergraduates (NERU) program at the University of New Hampshire (UNH) visited the campus of Elizabeth City State University to share information about an their program and an upcoming internship opportunity. Dr. Ruth K. Varner, NERU Director, and Erik Froburg, Program Evaluator, presented information on NERU which focuses on the impacts of climate change on ecosystems in Northern Sweden. NERU is a collaboration between the University of New Hampshire and the Abisko Scientific Research Station where students will spend time at both institutions.
Research areas include:
Greenhouse gas emissions from subarctic peatlands and lakes
Using stable carbon and nitrogen isotopes to identify biogeochemical processes
The role of fungi in nutrient cycling and weathering in sub-Arctic ecosystem
Examining fungivory in reindeer or small mammals
Microbial physiology response to temperature in subarctic and temperate ecosystems
The PowerPoint presentation can be viewed here.