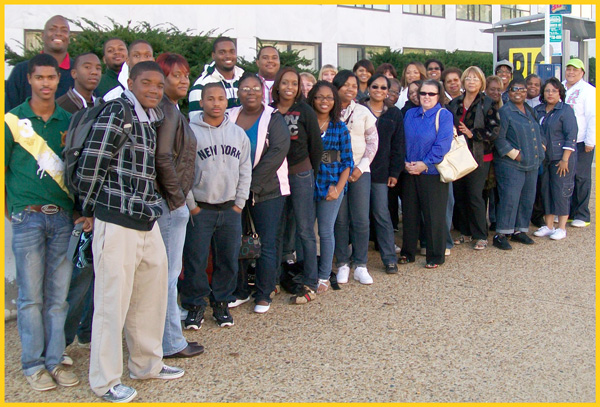 Report from Dr. Darnell Johnson, Education Coordinator, ECSU, CERSER
On Saturday, October 23, 2010 the Center of Excellence for Remote Sensing Education and Research (CERSER) on the campus of Elizabeth City State University located in Elizabeth City in northeastern North Carolina sponsored a professional development experience and a field trip for approximately 40 public school teachers, university mathematics and computer science students, and Upward Bound students from local high schools. The teachers are members of a partnership between the university and elementary and middle schools that are located in both North Carolina and Virginia. Middle school science and mathematics teachers from Elizabeth City Middle School and TRIGG Community School in Elizabeth City, North Carolina as well as elementary teachers and school administrators from Camelot and Southwestern Elementary Schools in Chesapeake, Virginia participated in this first national science festival held in the nation's capital.
The inaugural USA Science & Engineering Festival was hosted by Lockhead Martin in the National Mall and surrounding areas. The Expo featured more than 1,500 free, hands-on science activities designed to inspire the next generation of scientists and engineers. All exhibits provided the opportunity to meet and talk with real-life scientists and engineers who work to answer some of the most important questions of our time in areas from human health and the environment to astronomy.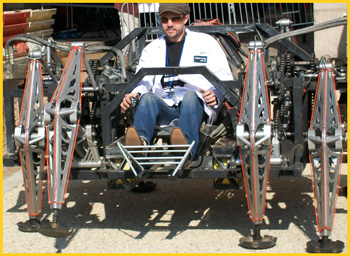 The USA Science & Engineering Festival was the brainchild of Larry Bock, a biotech entrepreneur and venture capitalist. This event was modeled after science festivals held in European nations and sponsored by local universities that emphasize advance science and engineering programs. These universities treat the festivals as a matter of national interest but at the same time hosting them in an environment that's a lot of fun. The festival was billed as the ultimate multi-cultural, multi-generational and multi-disciplinary celebration of science in the United States.
More information on the Center for Remote Sensing of Ice Sheets (CReSIS) involvement can be found at: http://www.engr.ku.edu/news/2010-10-24/kids-soar-jayhawk-usa-science-engineering-expo

Center of Excellence in Remote Sensing Education and Research (CERSER)
CReSIS award number FY2995-108CMI :: NSF CI-Team Award # OCI-0636361
1704 Weeksville Road, Box 672, Elizabeth City, North Carolina 27909 Phone (252) 335-3696 Fax (252) 335-3790
Elizabeth City State University does not endorse, sponsor or provide material located on this site.