2018 SGCI Hackathon
hack·a·thon /ˈhakəˌTHän/
A gathering where programmers collaboratively code in an extreme manner over a short period of time.
In conjunction with PEARC18 in Pittsburgh, SGCI sponsored an SGCI Hackathonon July 26-27, 2018 to challenge up and coming programmers for tomorrow's science gateways. Undergraduate and graduate students competed on gateway projects established by SGCI partners.
The competition took place in the Wyndham Grand Pittsburgh Downtown where the PEARC18 conference was held.
Projects for the Hackathon were provided by the following:
Sponsors included: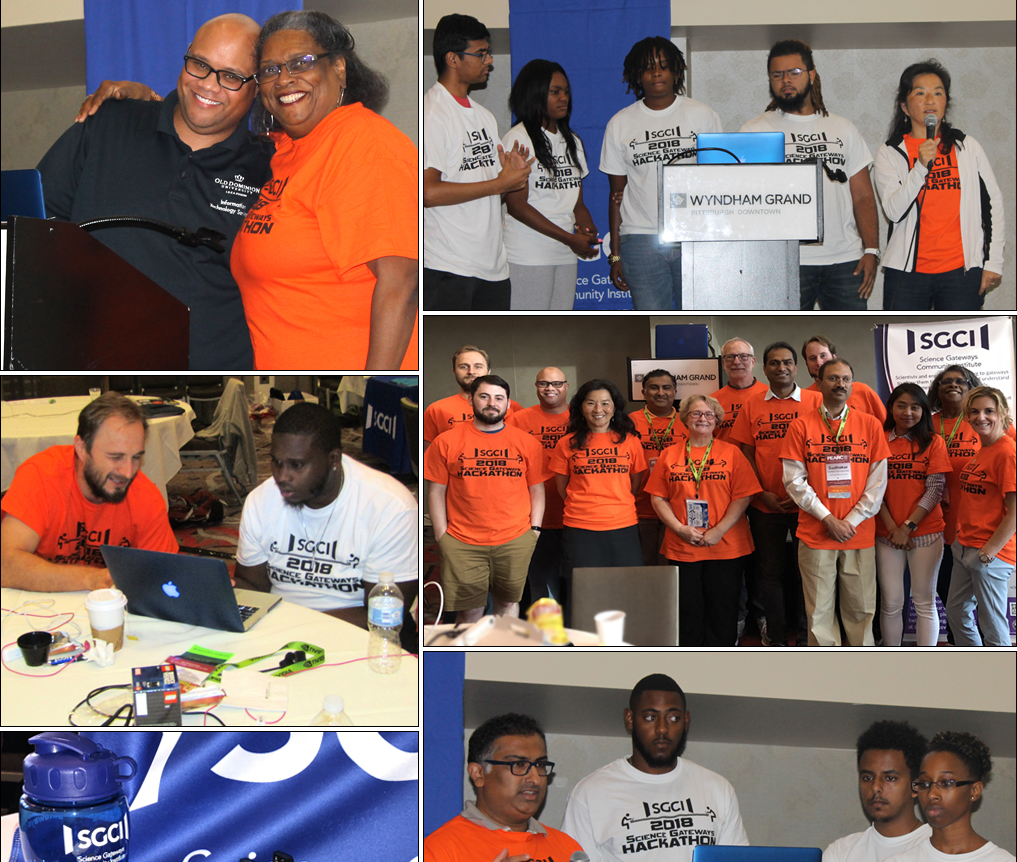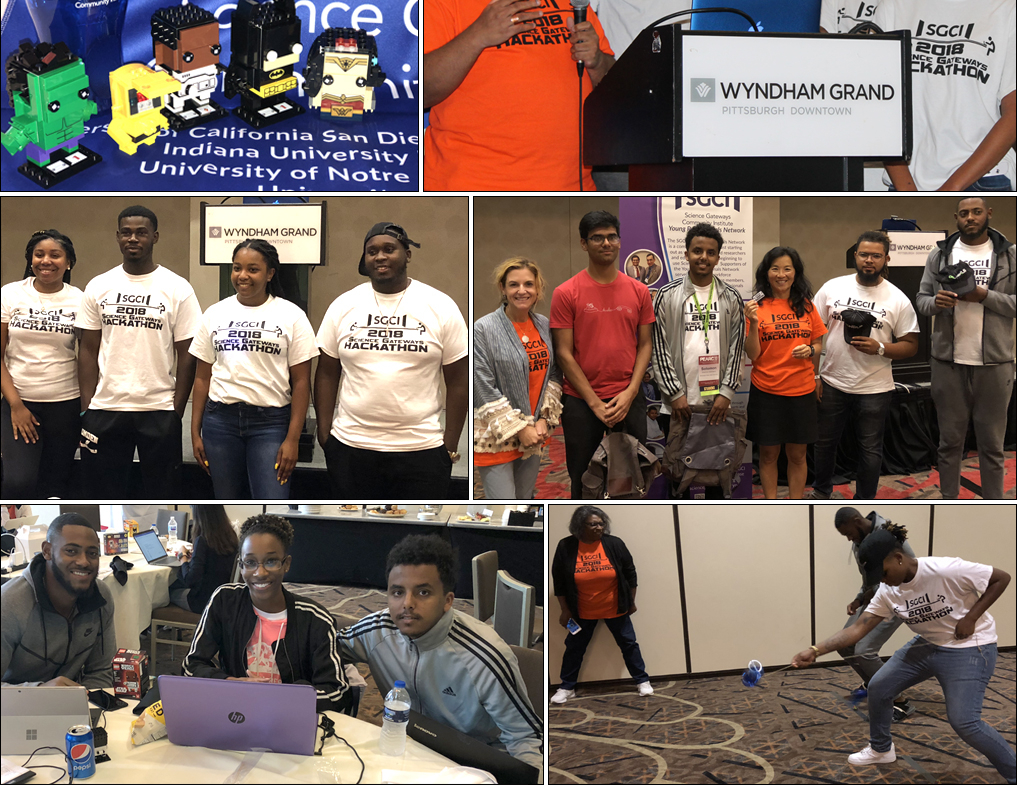 ECSU CERSER
1704 Weeksville Road, Box 672, Elizabeth City, North Carolina 27909
Phone (252) 335-3696 Fax (252) 335-3790

Science Gateways Community Institute
Center of Excellence in Remote Sensing Education and Research
1704 Weeksville Road, Box 672, Elizabeth City, North Carolina 27909
Phone (252) 335-3696 Fax (252) 335-3790

National Science Foundation Award Number ACI-1547611