On April 26, 1996 Dr. Hayden, Mr. Darnley Archer, and Mrs. Tracy Chamberlain conducted a site visit of Virginia State University (VSU). VSU is one of the partnering schools on the NASA NRTS award.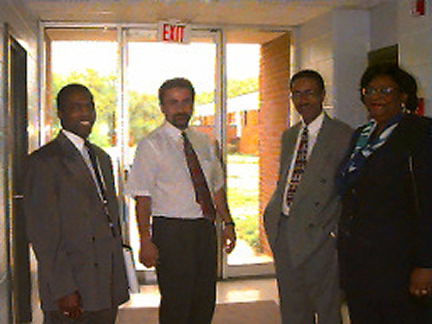 Dr. Moadab, Professor of Mathematics and Dr. Wimbush, Chairman, Department of Mathematics, of Virginia State University give Darnley Archer and Dr. Hayden a tour of the Hunter-McDaniel building and their computer labs.






Dr. Moadab and Dr. Hayden discuss network issues in one of the computer labs.