Participants


Wanda Hathaway - NC ECMS
Keisha Harrison - NC ECSU
Ravinder Kaur - NC ECSU
Olajymoke Adekanmi -NC ECSU
Ramatoulie Bah - NC ECSU
Kossi Edoh - NC ECSU
Joal Hathaway - NC ECSU
Marie Koltuniak - NC ECSU
Barbara King - NC ECSU
Karen Steele- NC Anne Chesnutt MS
Belinda Hogue- NC Anne Chesnutt MS
Jerry Simmons- NC Brawley MS
Brenda Williamson- NC Brawley MS
Dawn Adams- VA Waters MS
Ion Glenn- VA Cradock MS
George Griffin- VA Churchland MS
Barbara Gardner- VA Churchland MS
Anna Marie Davis- VA Hunt Mapp MS
Judy Proffit- VA Hunt Mapp MS
Lee Bond - VA Emily Spong
Sharon Downs - VA Emily Spong
Laura Nelson - VA Science Supervisor

Satellite Imagery Training Dates
Oct. 22-23, 1999 Churchland Middle School Portsmouth, VA
Nov. 5-6, 1999 ECSU Network Resources and Training Site
Mar. 17-18, 2000 ECSU Network Resources and Training Site
Apr. 5, 2000 Churchland Middle School
Training includes
How to install the Satellite Superfeed Dish and Computer.
How to use the software system to process GOES Data
GSFC Earth Observing System PM Project


GSFC Earth Observing System PM Project, code 422 at the Goddard Space Flight Center has initiated an educational outreach program to secondary schools and science centers across the USA. It uses emerging digital satellite technology to distribute satellite imagery data from NASA and NOAA directly into schools. The idea is to encourage educator to use NASA datasets in science, environmental, technology, geography, etc. curricula. This project will provide master teachers with experience in integrating the use of NASA datasets into the K-12 curriculum.
Statement by Mr. Darnell Johnson, Principal Churchland Middle


"The You Be The Scientist Satellite Imagery Program is one of the best partnerships that Churchland Middle School has. It involves technology linked to current SOLs. This puts CMS ahead with respect to academic partnerships related to teachers and learning. There is a high level of excitement and enthusiasm at CMS among teachers and students concerning this project." ..... Mr. Darnell Johnson, Principal
The Goal

The goal of "You be the Scientist" is to increase interest and aptitude in the fields of math, science, and technology education at the middle school level and to develop technical literacy. Schools receive raw, real time satellite data that they turn into images on their PCs.
What's Involved

Students receive raw, realtime satellite data that they turn into images on their PCs. They can enhance the data any way they wish and compare the products they make to those they find on the Internet. They have the same data the Air Weather Services use and a roomful of equipment built-into their desktop computers. They can get their data from the satellites directly, or via cable or DirecPC.
Outcomes to Expect

Students are exposed to an entirely new way of learning - one that focuses on their questions, and provides answers at an appropriate, individual pace. Because the students actually have fun using the computers and satellite imagery, they don't even realize that learning is taking place. This fresh approach to in-class instruction excels in many areas where teachers are having trouble with students feeling apathetic, bored, and detached: Get their attention - with exciting imagery of their Earth in motion.
Hands on Technology


All images are received only seconds after the satellite transmits its data. This opens endless possibilities as students have the opportunity to test real-life hypotheses.
DirectPC receivers


Six DirectPC receivers have been placed at NRTS Partner sites including: ECSU, Brawley Middle School, Churchland Middle School, Fayetteville State University, W.E. Waters Middle School and Hunt Mapp Middle School. Training Workshops on Satellite Imagery are underway.
Speakers and Workshop Leaders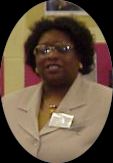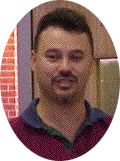 Dr. Linda Hayden, Principal Investigator, ECSU Network Resources and Training Site.
haydenl@mindspring.com
Mr. Dave Beverley Satellite Imagery Technician, Goddard Space Flight Center
david.beverley@gsfc.nasa.gov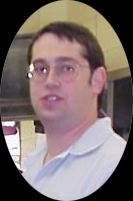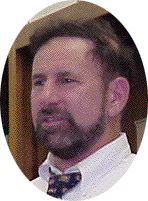 Mr. Shawn Terry, Satellite Imagery Programmer, Aquila Systems, Inc.
shawn@aquilasys.com
Mr. Mike Comberiate Spacecraft System Manager, Goddard Space Flight Center
michael.comberiate@gsfc.nasa.gov
For further information Contact:
Marie Koltuniak
koltuniak@umfort.cs.ecsu.edu
(252) 335-3796 voice 335-3696 fax