Home

Click
here
to view the closing meeting at the Virginia Air & Space Center!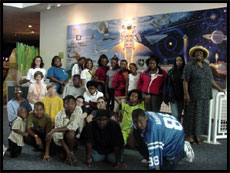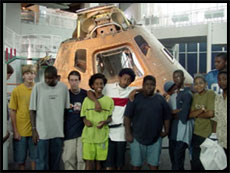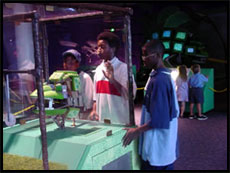 YBTS Summer Program at W. E. Waters Middle School
You Be the Scientist with Satellite Imagery in EZ/EC Communities


You Be the Scientist with Satellite Imagery in EZ/EC Communities is a student enrichment project for 6 targeted middle schools located in the economic empowerment zone communities of Portsmouth, Virginia and Halifax, North Carolina. The student enrichment component is designed to support extra curricular science activities structured to maximize awareness of and utilization of GOES satellite data to meet core Earth Science learning objectives and to develop marketable skills in the area of computer technology. The You Be The Scientist program launches students into the 21th century with organized integrated science and technology educational enrichment activities.

The program also includes a component which exposes students to a variety of careers available in research, data analysis, applications, and computer visualization. NASA educational sites, which provide a wealth of resources on science careers and Earth System Science Concepts, are integrated into the career component.

Implementing this project is Elizabeth City State University (ECSU), at which the MU-SPIN Office of Goddard Space Flight Center has established a Network Resources and Training Site (NRTS). ECSU brings satellite imagery to middle schools in its region in an effort to enhance the study of mathematics and science by underrepresented minority students. The program is designed to aggressively strengthen the current Earth System Science (ESS) outreach to EZ/EC middle schools by GSFC and the ECSU-NRTS.
The YBTS academic year program begins Oct. 29, 2001 and continues through April 2002. Students will still learn the fundamentals of satellite imagery, however, the program will be structured this year so that schools that do not have the GVAR server will be able to participate. Internet access must be available to the YBTS teachers and students.