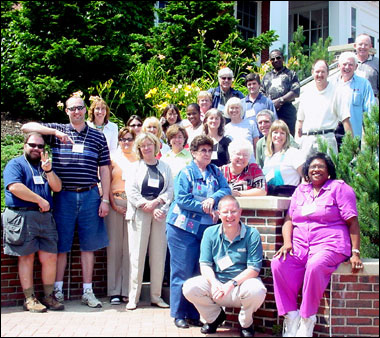 Dr. Linda Hayden attended the Earth System Science Education Alliance (ESSEA) Annual Program Review conference at Plymouth State University in New Hampshire. The conference consisted of workshops and presentations in support of earth science education.

The Earth System Science Education Alliance (ESSEA) is a partnership among universities, colleges, and science education organizations dedicated to improving Earth science education. Led by the Institute for Global Environmental Strategies (IGES) and the Center for Educational Technologies® (CET) at Wheeling Jesuit University, ESSEA is supported by the National Aeronautics and Space Administration's (NASA) Earth Science Enterprise (ESE).

ESSEA has created a national professional development program aimed at improving the knowledge, skills, and resources of Earth Systems Science educators. This professional development program offers state-of-the-art, online courses to promote understanding of Earth Systems Science, to encourage communication and cooperation among teachers, and to facilitate the use of exceptional classroom materials.

Elizabeth City State University hosts on-line courses at http://nia.ecsu.edu/nrts/workshops/cet/online.html.