STEM/Climate Change, Mr. Ervin Howard, Elizabeth City State University
NASA NICE Project Documentation for Mr. Ervin Howard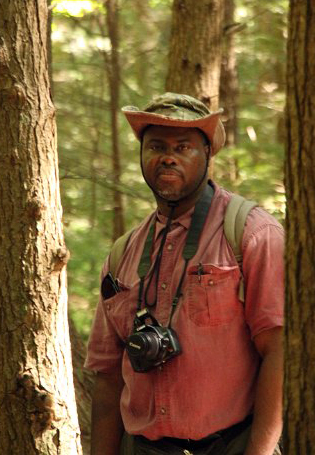 Mr. Ervin Howard
Elizabeth City State University emhoward@mail.ecsu.edu
Curriculum Vitae (CV)
Biography
Mr. Ervin Howard served as a mathematics faculty member for the School of Math, Science and Technology for six years before transitioning to the School of Education and Psychology. He taught GE 115 College Algebra and GE 118 Pre-Calculus.

Mr. Howard has taught the MATH 121 Number Systems & Algebra and MATH 122 Geometry & Data Analysis math courses to preservice student teachers.

Presently, Mr. Howard serves as an instructor for the EDUC 203 Introduction to Computer Instructional Technology course, EDUC 225 Exploration of Mathematics course, and EDUC 170 Praxis I Math course.

Recently, Mr. Howard created two undergraduate courses for the University of North Carolina at Chapel Hill; an online C++ language course and a self-pace, correspondence pre-calculus course. He is currently teaching the online C++ language course under a self-pace, online program division for the William and Ida Friday Center for Continuing Education at UNC-Chapel Hill.

Mr. Howard is now pursuing his PhD in Education (Instructional Design with Online Learning) at Capella University.
Degrees
BS, Elizabeth City State University (1984-1988)
MAEd, East Carolina University (2000-2002)
PhD, Capella University (Expected Graduation Date: March 2014)