Global Learning and Observations to benefit the Environment (GLOBE)
FLYER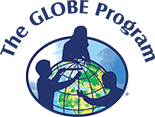 Elizabeth City State University was selected by the National Aeronautics and Space Administrations as a Global Learning and Observations to benefit the Environment (GLOBE) program training site. This world-wide program brings together 112 international universities along with their students, teachers, scientist and citizens to promote science and learning about the environment.
Northeastern North Carolina and Southeastern Virginia, primary and secondary school will benefit from a variety of science, technology, engineering and mathematics programs. University and community college science and education majors with have opportunities to participate in local, regional, and national workshops, conferences, distance learning programs, and other unique activities.
The collaborative partners are the NASA's National GLOBE Office, Langley Research Center's Science Directorate and North Carolina Space Grant Office. ECSU's leading representatives are Dr. Linda Hayden and Mrs. Wanda Hathaway.

ECSU CERSER
1704 Weeksville Road, Box 672, Elizabeth City, North Carolina 27909
Phone (252) 335-3696 Fax (252) 335-3790

Global Learning and Observations to Benefit the Environment
Center of Excellence in Remote Sensing Education and Research
1704 Weeksville Road, Box 672, Elizabeth City, North Carolina 27909
Phone (252) 335-3696 Fax (252) 335-3790